Buying clothes online has its advantages. You can search through an amazing array of products. It is hassle-free and private. Just a few clicks and you're done. However, the fact that you can't see it makes it a challenge when buying something like lingerie. In this article, we're going to give you four essential tips when buying lingerie online so that you don't end up with something you can't use or have to try to return.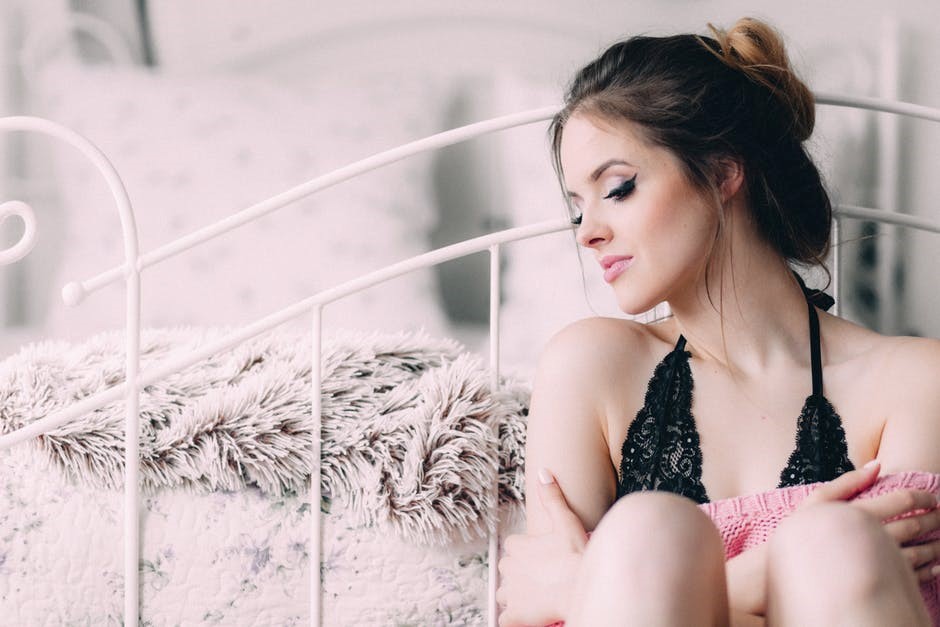 Know Your Numbers
First and foremost, know your measurements. Lingerie has to be the perfect size to be comfortable. Women's lingerie that is too tight is guaranteed to be uncomfortable. Too loose can be uncomfortable and make you feel less attractive.
The solution is to check your measurements to determine your actual bust size, your waist, and your hips. Then enter those measurements into a calculator to determine your actual size.
Set Your Budget Before You Start Shopping
Setting a budget helps you set priorities while shopping. This forces you to make trade-offs. You'll manage the temptation to buy things on a whim. A budget limit can push you to go look for sales and discounts to save money, so you can buy everything on your list. Or you'll finally wise up and check out sites that regularly offer discounts on the brands you want. In fact, you should visit a variety of websites so that you can determine who offers the items you want for the lowest practical cost.
If the wide array of options women's lingerie online seems too daunting or you're tempted to get one of everything to try it, try to narrow down your choices to one brand or one type of item only.
Be Careful about Quality
Women's lingerie is one area where quality truly matters. Cheap, low-quality items won't last long. Spend a little more to get something that will literally hold up for months of regular use. Shop for reliable brands known for their quality. However, this doesn't necessarily justify spending a fortune – fancier name brands are not necessarily better.
If you're unfamiliar with a brand, read customer reviews. Honest reviews give feedback based on their experience with the brand.
Verify Before You Buy
Don't assume that the image on the page is what the item you've selected will look like. Verify the description of each item in your cart before you hit the buy button. Make certain that the pattern, color, material, design, and price are what you think it is. For example, you could be looking at a blue bra on the shopping site but accidentally have put a red one in the cart because you didn't select the right option on the drop-down menu. Verify that the pattern you've selected is the one you actually wanted. Check that the item's size is right. And before you submit your order, verify that the coupons and discounts you expect have been applied.
Conclusion
Follow these tips, and you'll maximize the odds of buying something that you'll be happy to wear no matter the occasion.